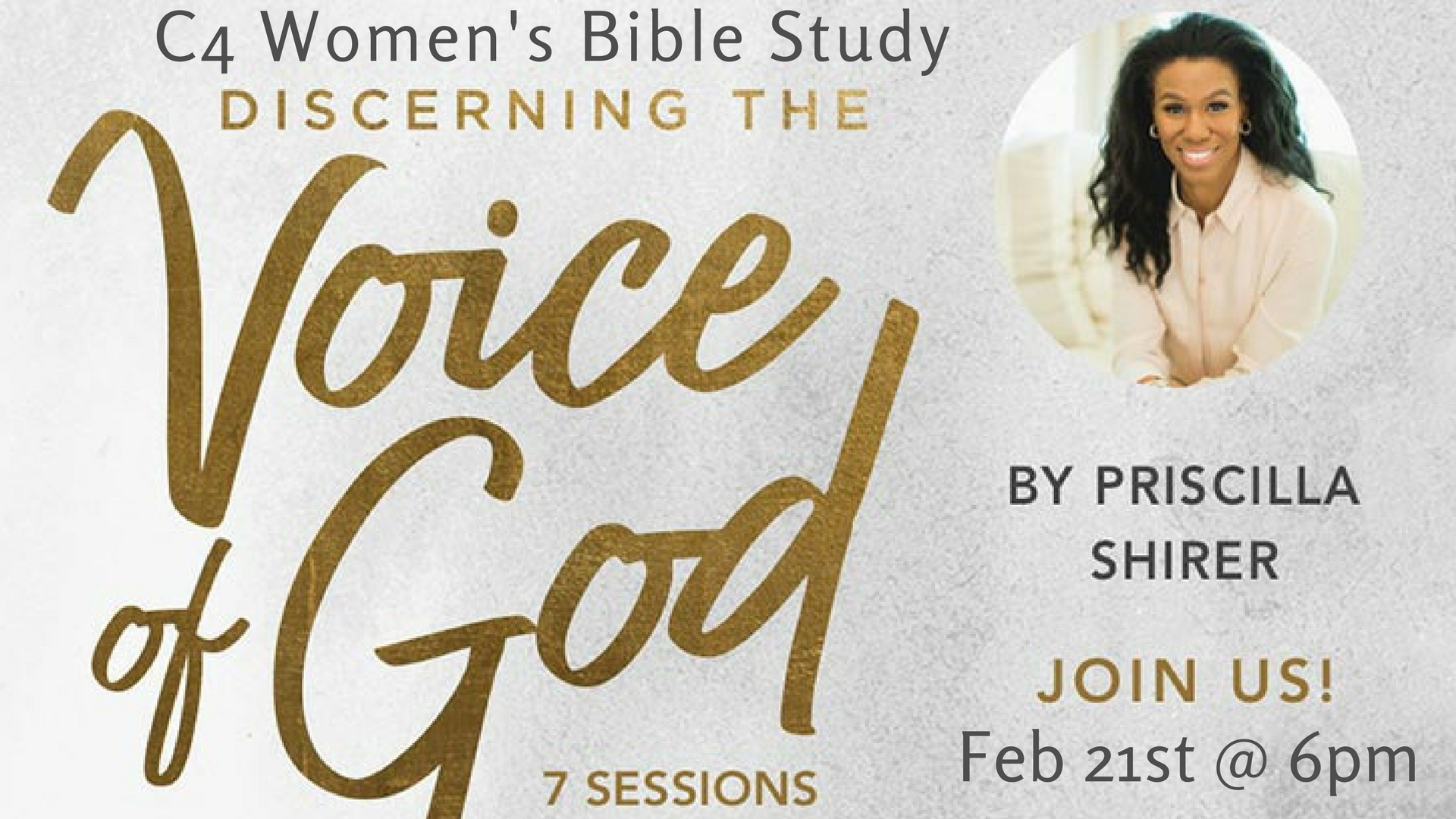 Corvallis Foursquare Women's Ministry is excited to jump into our next bible study! We are going to be studying 'Discerning the Voice of God' by Priscilla Shirer. We will learn together that we can have a deeper connection and relationship with OUR GOD. Priscilla will teach us how to open our spiritual ears so we can detect the leading of the Holy Spirit in our lives. Our women's ministry aims to create a safe and open environment for us to share freely and learn about Jesus together, so join us Wednesday Nights at 6pm. There is childcare provided.
*Please note, we will not meet March 28th due to spring break.
*If you plan to order your own book make sure to get the "Discerning the Voice of God - Bible Study Book - Revised".
Attendee Types
$25

–

Registration plus book

$10

–

Registration WITHOUT book (I plan to purchase my own book)